WhatsEAT: Certificate for convenience products in school catering
The brand "Whats Eat" shall stand for good school catering products in the future. The Scientific Center for Catering, Management and Culinary Studies (ZCMK) at Fulda University has developed the certification process for refrigerated or frozen food products.
This is intended to award food products which have a favorable energy and nutrient content for children and adolescents, that can easily be treated in large kitchens and are well received by schoolchildren. In the certification process, individual components or complete menus are tested.
The taste test in the school canteen is 50 percent of the rating
"There is a wide range of high-quality food preparations for community catering, but not everything meets the taste of children and adolescents," says Prof. Dr. Stephanie Hagspihl, head of the ZCMK. Brand drawing is based on the findings of several years of research carried out by the ZCMK on school catering and is intended to make it easier for mensa operators and school caterers to choose from the range of convenience products. For the future, it is planned to develop a kit with complete menus and components, from which a several-week menu can be put together.
The first 20 products are certified.
Products which have successfully passed through a three-step process and which are particularly suitable for school catering, are certified. For three years, they can use the trademark "Whats Eat – Good School Catering Products". The first step is to assess the energy and nutrient content, the additives and the eating quality. Other criteria are manageability, durability and hygiene. In the third step, around 100 pupils test the product from a taste perspective in their school canteen. The result of this acceptance test is 50% in the overall assessment. 20 products from various manufacturers have already passed the certification procedure. For the coming semester, the next test cycle with ten more products is planned.
12.04.2017, SI – Editor gv-praxis
Source:  gv-praxis | www.cafe-future.net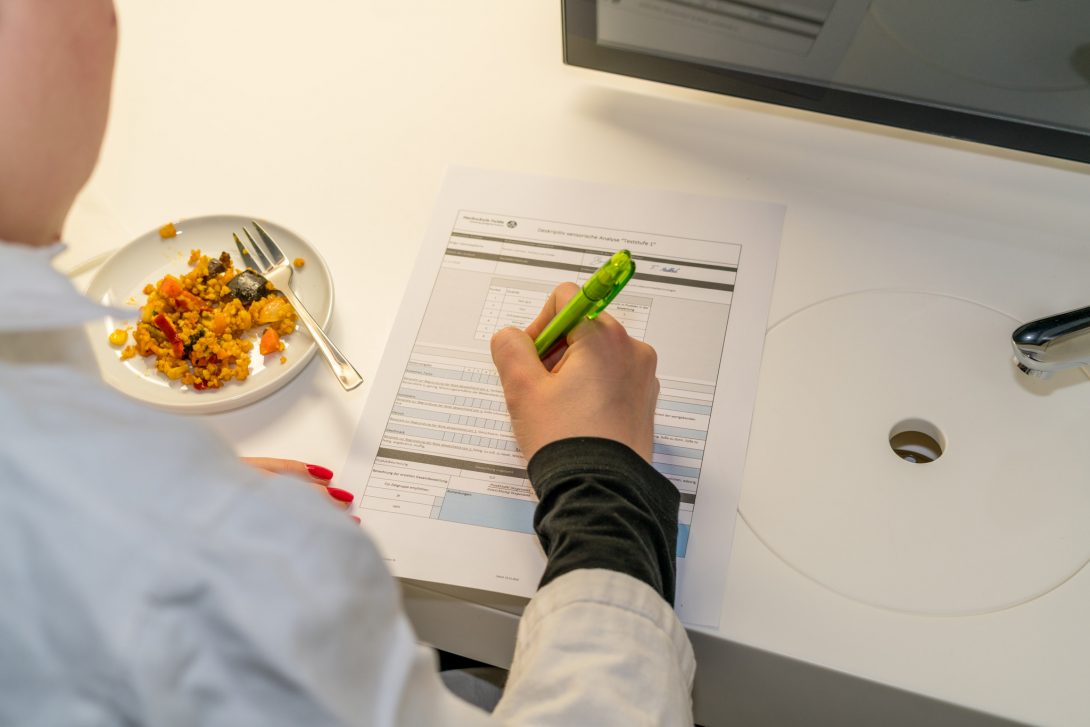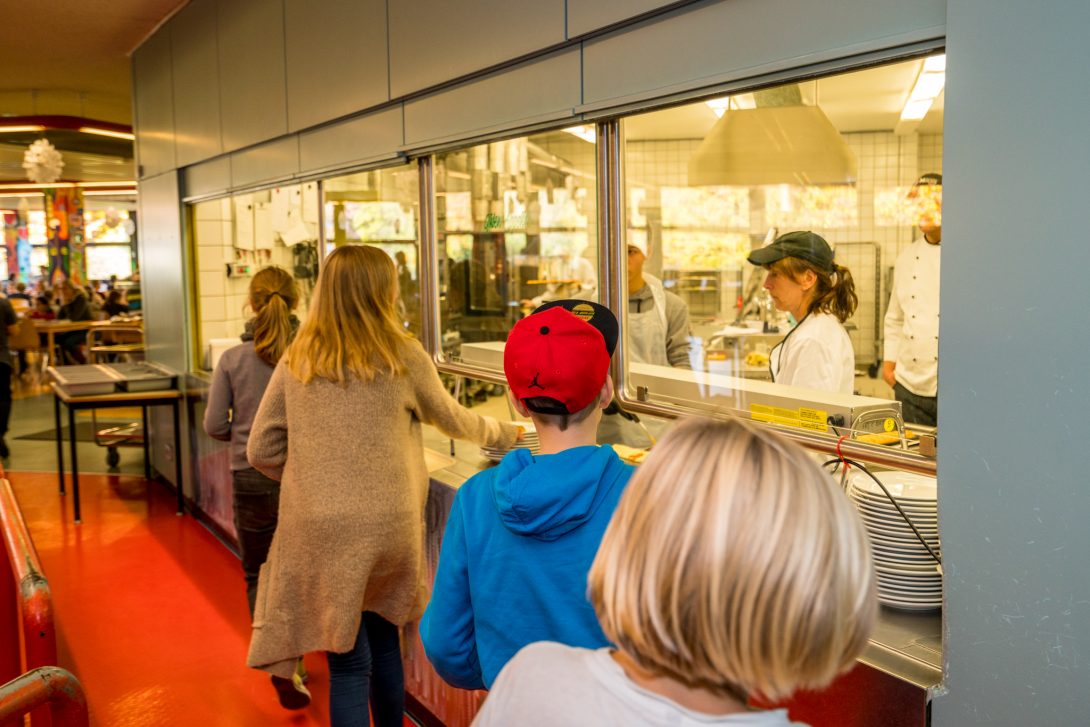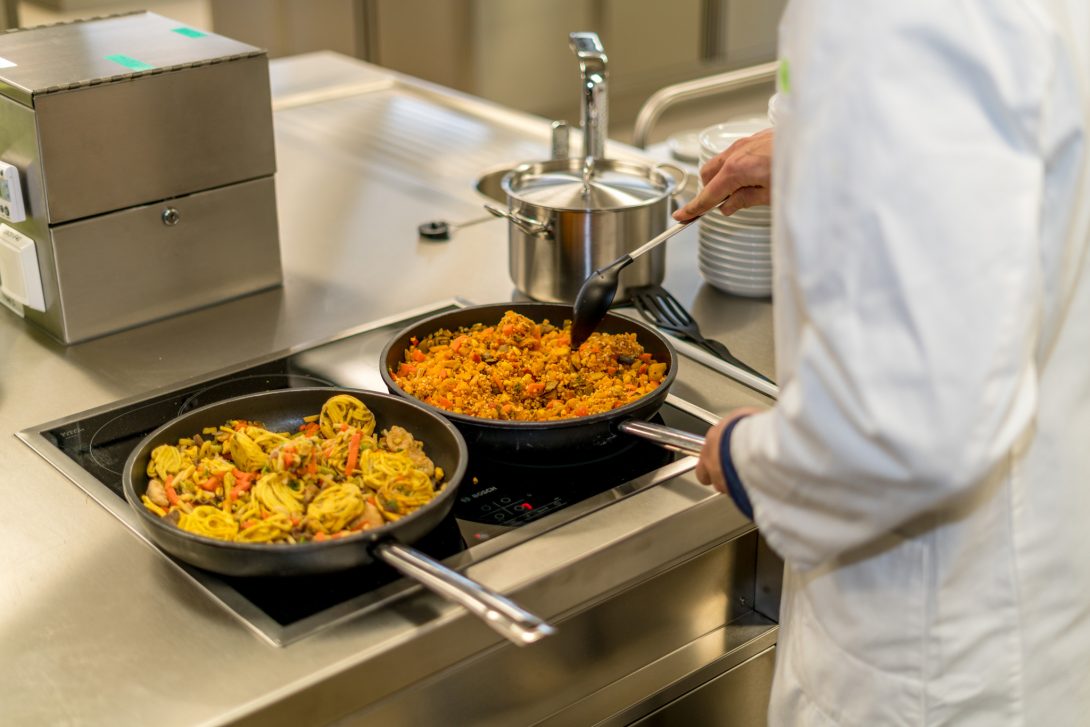 Examples of the internal work of the university and the student acceptance test in the partner school
Photos: Transgourmet Germany