Torus Pak Asia at Hotelex Shanghai 2017
Torus Pak Asia at Hotelex Shanghai 2017
Ivy Mao, Managing Director of Torus Pak Asia, was invited by FCSI Asia Pacific as a guest speaker to participate in the central production kitchen forum at the Hotelex 2017, held from 28th to 31st March in Shanghai. Torus Pak Asia has been registered as a member of FCSI (Foodservice Consultants Society International) since March this year.
Ivy gave a presentation about the centralized kitchen in Europe, combined with the straight-to-plate Torus Pak system.
About the HOTELEX SHANGHAI 2017
Hotelex Shanghai was successfully held from 28th March to the 31st March 2017 at the Shanghai New International Expo Centre (SNIEC) in Shanghai, China. The increase in popularity is evident by the 10% increase in attendance as compared with 2016. In addition to food service equipment, this event also showcased tableware, textiles, information technology systems, security systems, wine and spirits, bakeries and ice-cream etc.
FCSI Asia Pacific had a complimentary booth beside the public forum area where projects of FCSI consultants' members were on display.
FCSI APD members also participated as speakers/panelists, three FCSI APD members spoke on the hotel kitchen design forum and two FCSI members were speaking at the central production kitchen forum. Both forums were full with over 200 attendees.
Outlook:
On 8th May 2017, Ivy Mao is invited to speak at the Hofex 2017 in Hongkong.
HOFEX – Asia's Leading Food & Hospitality Tradeshow, has been taking the industry on numerous extraordinary journeys of culinary delicacies from all over the world in the past 30 years, bringing the most comprehensive selection of Food & Drinks, Hospitality Equipment & Supplies products to Asia.
Impressions from the presentation of Ivy Mao, Torus Pak Asia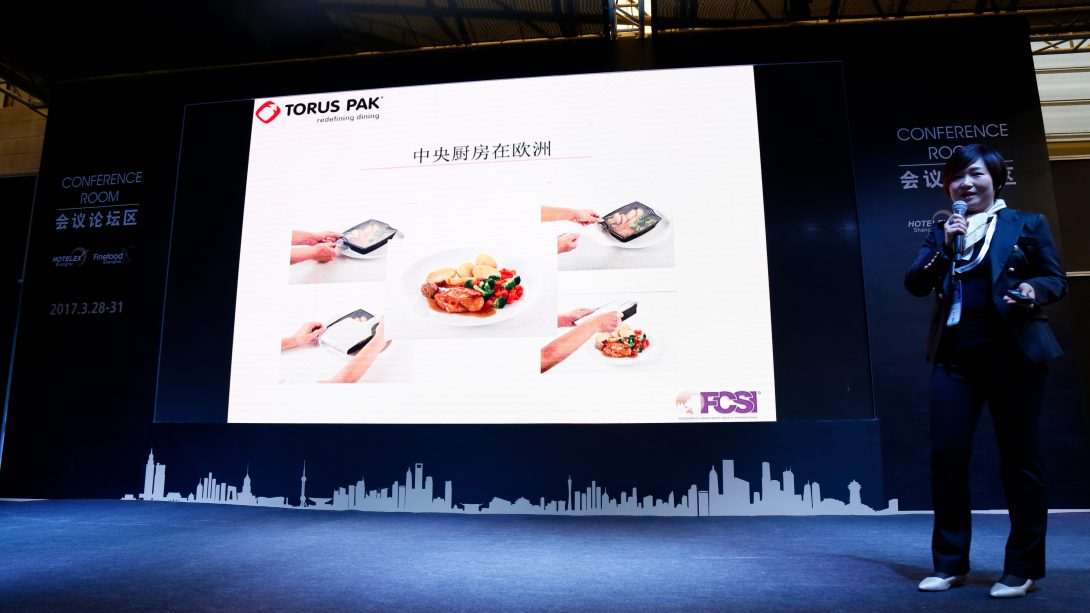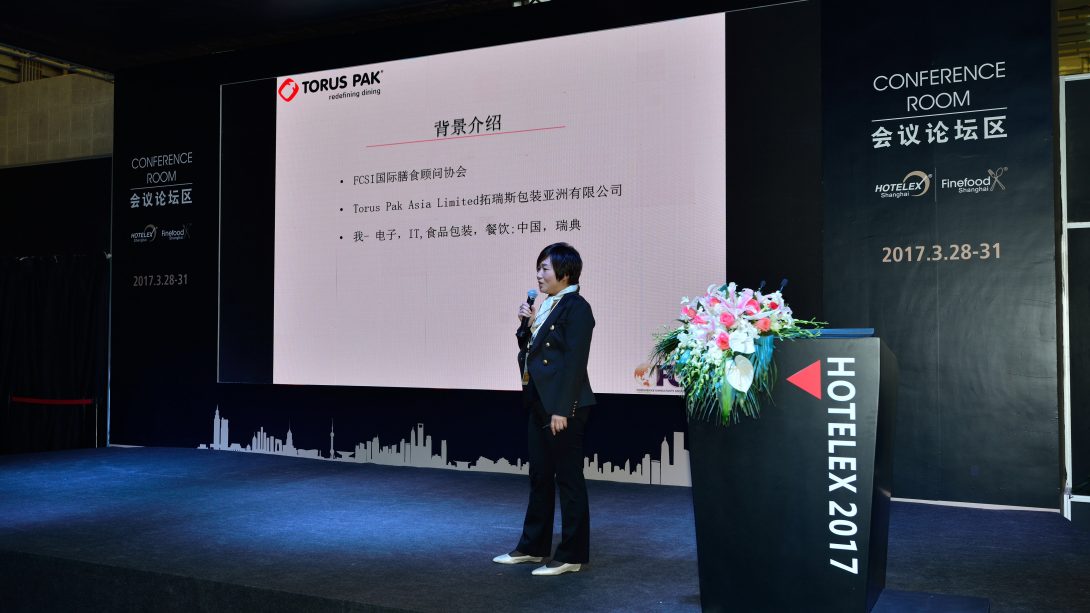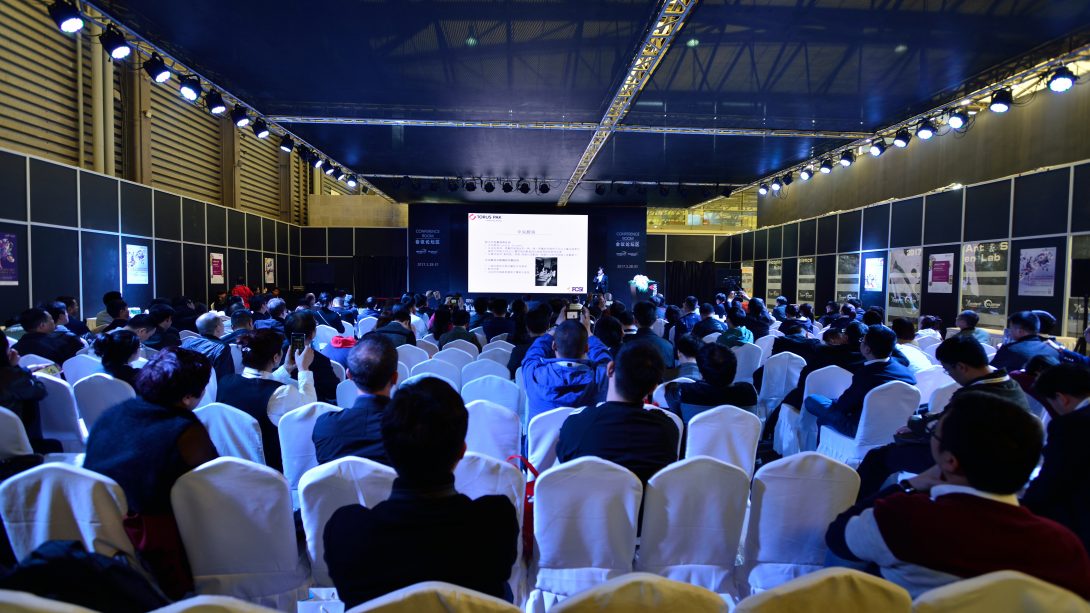 Impressions from the Hotelex